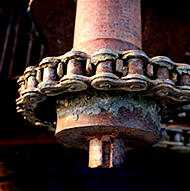 A Different Class of Development
Programmers/Developers are a Dime a Dozen
In this saturated market of development companies and freelance programmers, it can be difficult to determine who to chose.
We are not just programmers. We come on board as a team player with your company. We think beyond building what you've asked for, and engage in thinking about integrating elements into the solutions that will help assist achieving your market, or operational goals.
Depressed Economy? Increase Your Automation!
In recent years the economy has forced businesses to downsize and thereby increase employee workload. Automate functions to alleviate time-consuming report generating and processing. Maximize on the technology and information that can make your business more efficient.
Cell Phone and Tablet Apps
Get on the cutting edge of your industry and create apps on the go for you and/or your customers.