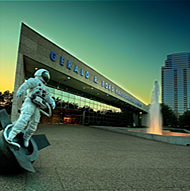 Infrared Management
Online Imaging and Reporting
Newkirk Electric has allowed us to develop an online infrared management solution which allows the user to upload infrared images and print customer reports remotely.
Features
Easy Infrared and Realtime image upload
Highlight Hot Spots and calc temperatures with just a click
Cover Letter, Summary and Datasheet Reports, Recurring and History reports generate simultaneously
Charter Express Pro
Scheduling Solution for Coach Rentals
Compass Coach and Compass Casino has been using Charter Express Pro for 4 years. Now it's available as an online application.
Features
Easy View Calendar
Enter and print Quotes, Contracts, Manifests and receipts in the office or at any remote location with internet access
IFTA Reporting made simple... enter and click
Attorney Client Manager
Project & Contact Management Solution for Estate Attorneys
Working with McPhail & Associates, we are in development of a unique client management solution.
Features:
Calendar application which is integrated with prospects and clients
Seminar module integrated also with calendar and contact database
Client Project module automated with action items based upon input data